News & Events
May 7, 2015
2015 Resident Rehab Bowl Champions
TEAM NYP  
CONGRATULATIONS TO THE VICTORS:
 VINCE, AURA, MEGAN, and MIKE!
April 17, 2015
2015 Free Health & Wellness Seminars© with Dr. Jaclyn H. Bonder and Dr. Jaspal R. Singh
NewYork-Presbyterian Hospital and Weill Cornell Medical College FREE Health & Wellness seminars©.
Spring 2015 Schedule
Tuesday, April 21
In 2013
Dr. Jaspal Singh has been named the Willibald Nagler Clinic Scholar in Rehabilitation Medicine by Dean Laurie Glimcher. This scholarship recognizes Dr. Singh's work in patients with discogenic pain and epidural steroid injections.
Rehabilitation Medicine at NewYork-Presbyterian University Hospital of Columbia and Cornell was ranked one of the best specialties in U.S. News
Dr. Joel Stein and Dr. Michael O'Dell were listed among New York's Best Doctors.
Chairman's Message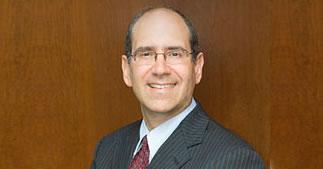 The Division of Rehabilitation Medicine at Weill Cornell Medical College is in the midst of an exciting growth phase in the three key aspects of its mission: patient care, education, and research. Together with the closely allied Department of Rehabilitation and Regenerative Medicine at Columbia University and NewYork-Presbyterian Hospital, along with our affiliated institutions comprising Burke Rehabilitation Hospital, The Hospital for Special Surgery and the Memorial Sloan-Kettering Cancer Center, we have expanded both our breadth and depth of expertise in all of these areas.

Current patients on Weill Cornell CONNECT can login to request an appointment, review past appointments, view test results, contact the office, and more.